Comprehensive
Contract Packing Services
We offer a wide range of contract packing and fulfilment services. These include:
Full Contract Packing
Our all-inclusive service comes with packing, storage, and dispatch.
Re-Packing
A reconditioning action wherein we change the packaging of a product. This makes it more suitable for sale.
Labelling/Re-Labelling
We'll apply information to a product or package via an adhesive label. This may include the brand name, the name of the product, and all details related to the product and its composition, or its use.
Gifting/Gift Sets
We gather different products and place them in the same packaging to create a gift basket.
Shrink Wrapping
A plastic packaging technique in which the plastic is thermoformed onto the product by increasing the temperature.
Lemonpath By The
Numbers
We operate in several markets including Food & Beverage, Cosmetics, Fashion, Health, Garden and Point of Sale across the sectors Retail, E-commerce, Wholesale and Export.
Members of staff
during peak times
Items picked for despatch
last year
Gift sets on average packed
each year
Lemonpath Part of the DK Group
The DK Group acquired Lemonpath in 2016 and has been a proud member of this network for the past 7 years and counting. This acquisition has built on Lemonpath's  extraordinary reputation for both quality and service, and the stability look plan for the future and progress the business into it's next evolution.
The Group has ambitious plans to grow over the next few years which will only be achieved through recruiting and retaining excellent people and providing consistently excellent service levels administered in through day to day operations.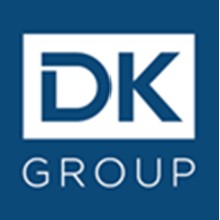 Why
Lemonpath
As one of the largest Contract Packers in the UK, Lemonpath offers you an agile, flexible, and reliable service, able to handle scalable volumes and associated storage. Complete with our fulfilment activities, Lemonpath offers a one-stop-shop service with extensive expertise and experience, allowing our customers to benefit from tailored solutions to their needs.
Over
17 years'

experience

Our expertise in contract packing spans 17 years. With Lemonpath, we assure you that your products are in good hands.
Within
4 hours

of 90% of the UK

90% of England and Wales are just four hours away from Lemonpath. We understand your products are time-sensitive – we'll make sure they get to where they're going quickly and efficiently.
300,000 sqft

of Warehousing

The size of our facility is enough to store a large number of products. We focus on storing and managing your products, leaving room for you to focus on your business.
Over
15,000

pallet spaces

In the span of a year, we stocked and moved over 15,000 pallet spaces. Agility and efficiency remain our core values.
Sustainability
At Lemonpath we do everything within its power to ensure the sustainability of our operations.
As well as the work we have already accomplished, we will continue to invest our time, resources and energy in order to continue our sustainability efforts. We are committed to reducing your packaging impact on the environment by sourcing more recycled products.  Finally, in our efforts to innovate and to do business responsibly, we will ensure that this is followed.
We do this to ensure that future generations can inherit a green and fair world.